The GRAIL network is made up of researchers and academics studying artificial intelligence, from computer scientists and statisticians to national security experts and economists. Meet our network (listed alphabetically by last name):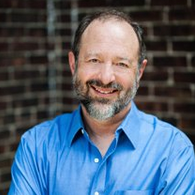 James Bessen, an economist, serves as Executive Director of the Technology & Policy Research Initiative at Boston University School of Law. Mr. Bessen has done research on whether patents promote innovation, why innovators share new knowledge, and how technology affects jobs, skills, and wages. His latest book, Learning by Doing: The Real Connection Between Innovation, Wages, and Wealth (Yale University Press, 2015), looks at history to understand how new technologies affect wages and skills today.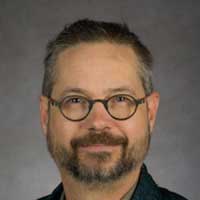 Robin Burke, conducts research in personalized recommender systems, a field he helped found and develop. His most recent projects explore fairness, accountability and transparency in recommendation through the integration of objectives from diverse stakeholders. He joined the Department of Information Science in 2019 from the School of Computing at DePaul University. Dr Burke obtained his PhD in Computer Science from Northwestern University in 1993, an MPhil in Computer Science from Yale University in 1990 and a BS in Computer Science from Harvey Mudd College in 1986. In addition to DePaul University, he has held positions at the University of Chicago, the University of California – Irvine, California State University – Fullerton and University College Dublin.
He was co-director of DePaul's Center for Web Intelligence, and a member of DePaul's interdisciplinary Data Mining and Predictive Analytics Center and also of Studio χ, DePaul's digital humanities center. Professor Burke is the author of more than 70 peer-reviewed articles in various areas of artificial intelligence including recommender systems, machine learning and information retrieval. His work has received support from the National Science Foundation, the National Endowment for the Humanities, the Fulbright Commission and the MacArthur Foundation, among others.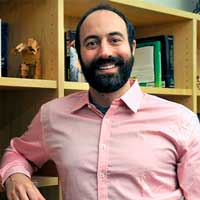 Ryan Calo is the Lane Powell and D. Wayne Gittinger Associate Professor at the University of Washington School of Law. He is a faculty co-director (with Batya Friedman and Tadayoshi Kohno) of the University of Washington Tech Policy Lab, a unique, interdisciplinary research unit that spans the School of Law, Information School, and Paul G. Allen School of Computer Science and Engineering. Professor Calo holds courtesy appointments at the University of Washington Information School and the Oregon State University School of Mechanical, Industrial, and Manufacturing Engineering.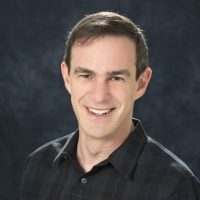 Avi Goldfarb is the Rotman Chair in Artificial Intelligence and Healthcare, and Professor of Marketing at Rotman. Avi is also Chief Data Scientist at the Creative Destruction Lab, Senior Editor at Marketing Science, and a Research Associate at the National Bureau of Economic Research. His research on the economics of technology has been discussed in White House reports, Congressional testimony, European Commission documents, the Economist, the Globe and Mail, the National Post, CBC Radio, National Public Radio, Forbes, the Atlantic, the New York Times, the Financial Times, the Wall Street Journal, and elsewhere. Along with Ajay Agrawal and Joshua Gans, Avi is the author of the Globe & Mail bestselling book Prediction Machines: The Simple Economics of Artificial Intelligence.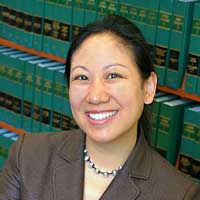 Margaret Hu is an Associate Professor of Law at Washington and Lee University School of Law. Her research interests include the intersection of immigration policy, national security, cybersurveillance, and civil rights. Previously, she served as senior policy advisor for the White House Initiative on Asian Americans and Pacific Islanders, and also served as special policy counsel in the Office of Special Counsel for Immigration-Related Unfair Employment Practices (OSC), Civil Rights Division, U. S. Department of Justice, in Washington, D.C. As Special Policy Counsel, Hu managed a team of attorneys and investigators in the enforcement of the anti-discrimination provisions of the Immigration and Nationality Act (INA), and was responsible for federal immigration policy review and coordination for OSC.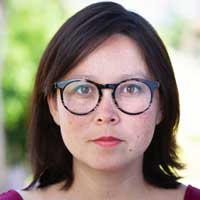 Kristian Lum is the Lead Statistician at the Human Rights Data Analysis Group (HRDAG), where she leads the HRDAG project on criminal justice in the United States. Previously, Kristian worked as a research assistant professor in the Virginia Bioinformatics Institute at Virginia Tech and as a data scientist at DataPad, a small technology start-up.
Kristian's research primarily focuses on examining the uses of machine learning in the criminal justice system and has concretely demonstrated the potential for machine learning-based predictive policing models to reinforce and, in some cases, amplify historical racial biases in law enforcement. She has also applied a diverse set of methodologies to better understand the criminal justice system: causal inference methods to explore the causal impact of setting bail on the likelihood of pleading or being found guilty; and agent-based modeling methods derived from epidemiology to study the disease-like spread of incarceration through a social influence network.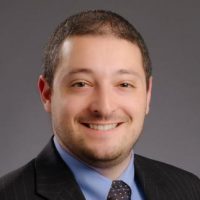 Daniel Rock is a PhD Candidate at MIT Sloan and a Researcher at the MIT Initiative on the Digital Economy. He researches how firms make and earn returns to investments in technology, and is particularly interested in the economics of Artificial Intelligence. Some of his recent projects have focused on predicting the economic effects of machine learning, measuring the market value of human capital and intangible assets, and understanding investment returns to technological labor. His other work is centered on designing and implementing large-scale field experiments in digital markets.
Robert Seamans, Ph.D. is an Associate Professor at New York University's Stern School of Business. He recently completed a one year appointment as a Senior Economist at the White House Council of Economic Advisers where he worked on a wide range of policies relating to technology, innovation and entrepreneurship.
Professor Seamans' research focuses on how technology and governance structures affect strategic interactions between firms, affect incentives to innovate, and ultimately shape market outcomes. Most of his research settings are industries characterized by multi-sided markets, including cable TV, credit cards, Internet, newspapers, and telecommunications industries. His research has received numerous awards, including a Junior Faculty Fellowship from the Kauffman Foundation that recognizes junior faculty who are making significant contributions to the fields of entrepreneurship and innovation. His research has been published in leading academic journals and been cited in numerous outlets including The Atlantic, Forbes, Harvard Business Review, The Wall Street Journal and others.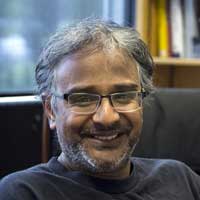 Suresh Venkatasubramanian is a professor at the University of Utah. His background is in algorithms and computational geometry, as well as data mining and machine learning. His current research interests lie in algorithmic fairness, and more generally the problem of understanding and explaining the results of black box decision procedures. Suresh was the John and Marva Warnock Assistant Professor at the U, and has received a CAREER award from the NSF for his work in the geometry of probability, as well as a test-of-time award at ICDE 2017 for his work in privacy. His research on algorithmic fairness has received press coverage across North America and Europe, including NPR's Science Friday, NBC, and CNN, as well as in other media outlets. He is a member of the Computing Community Consortium Council of the CRA, a member of the board of the ACLU in Utah, and a member of  New York City's Failure to Appear Tool (FTA) Research Advisory Council.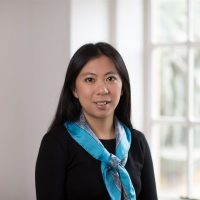 Baobao Zhang is a PhD candidate in Yale University's Political Science Department, a research affiliate with the Center for the Governance of AI at the University of Oxford, and a Kerry Fellow at the Yale Jackson Institute for Global Affairs. Her current research focuses on public opinion toward artificial intelligence and how the American welfare state could adapt to the increasing automation of labor. Her previous research covered a wide range of topics including the politics of the U.S. welfare state, attitudes towards climate change, and survey methodology. Her papers have been published in Political Analysis, Nature Climate Change, the Journal of Artificial Intelligence Research, and JAMA Surgery.